02. July 2012
Discover the new Mercedes-Benz CLS Shooting Brake's highlights: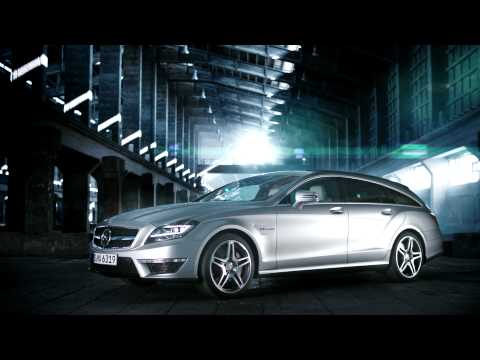 Back in 2004, Mercedes-Benz presented the four-door CLS – a coupé design as never seen before. Today, eight years later and just in time for the Mercedes-Benz Fashion Week Berlin Spring/Summer 2013, the next design revolution is turning heads: the CLS Shooting Brake*.
Distinct contours, expressive forms, streamlined surfaces – the CLS Shooting Brake skillfully merges the sporty elegance of a coupé with the spaciousness of a station wagon. Thus, the design of this latest model within the CLS series – as is the tradition of the world's revolutions – embodies freedom. This can not only be seen in the comfortable amount of space inside the luxurious interior, but especially in the independence that both driver and passengers alike are guaranteed thanks to the considerably large space for stowing luggage. Whether for a business trip, weekend getaway or family outing – the car's innovative concept offers plenty of space for letting your leisure-time plans unfold. At the same time, the CLS Shooting Brake remains true to its traditional ideals in every way and, yet again, completely re-interprets the classic coupé form.
* Fuel consumption (combined): 10,1-5,3 l/100km, CO2 emissions (combined): 235-139 g/km.